Hourly News Updated With New Sources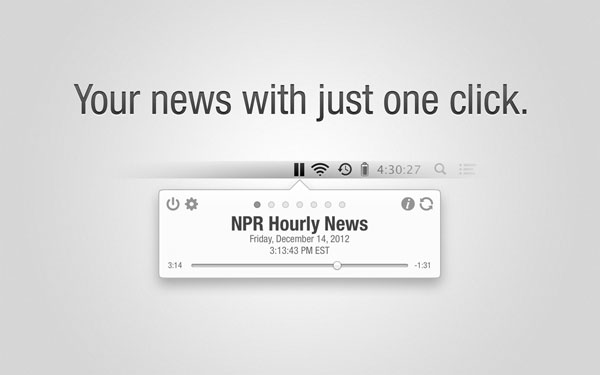 Hourly News has been updated with 3 new sources.
Deutsche Welle Radio News 24/7 is a great news European news source. We resisted adding it previously because it is not an hourly updated feed, but it does update pretty regularly throughout European Business hours.
Radio Television Hong Kong (RTHK) English News Bulletin is another daily updated news summary which provides excellent World and Asian news broadcast in English.
Mule Radio Evening Edition is a daily updated end-of-day news summary that is getting off to a great start online.
Among other smaller bug fixes, the app now displays an entry on the sources page that indicated how frequently a source is updated. As Hourly News now allows feeds which are not strictly hourly updated, we can continue to add your favorite news sources to the app so please continue requesting!
You can download the Hourly News update for Mac and iOS on the iTunes App Store.