Announcing The Last Shot for iOS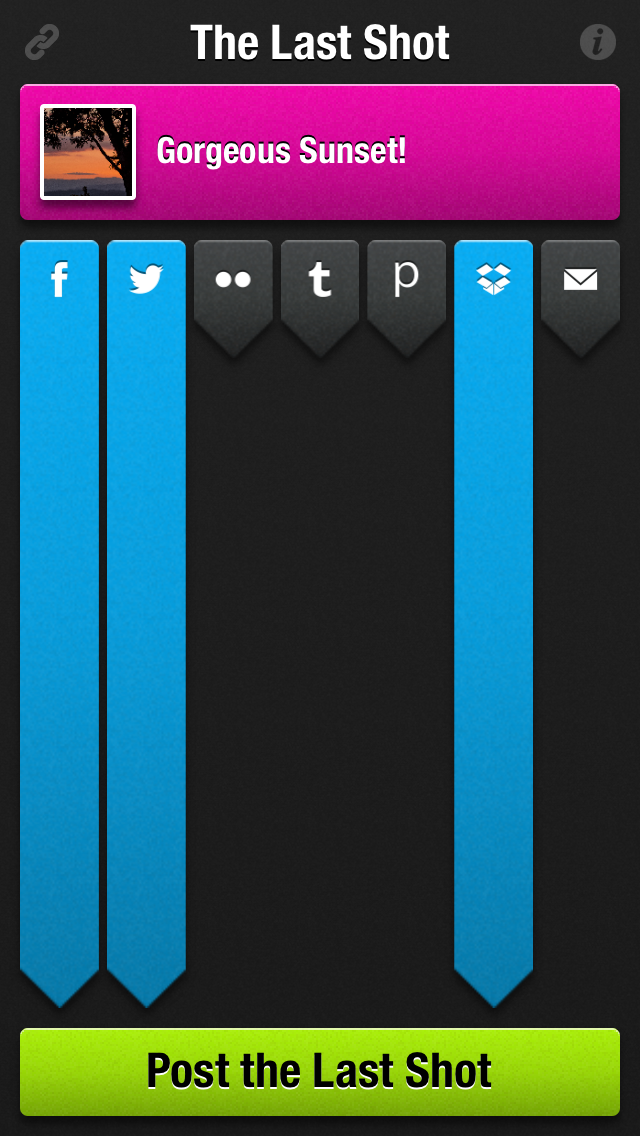 Urban Apps is proud to announce a new, time-saving app: The Last Shot.
How many times have you taken a photo, then immediately posted that photo somewhere. This process takes some time and often leaves normal people frustrated when all they want to do is share the last photo taken. Facebook alone requires a dozen taps and screens to navigate just to upload a photo to your wall.
This is where The Last Shot comes in. When you open the app, the last photo you took is setup and ready to post. With one tap, you can blast it out to Facebook. But you aren't limited to only Facebook, that single tap also lets you blast the photo out to Twitter, Flickr, Tumblr, Posterous, Dropbox and via Email. If you have multiple accounts, The Last Shot can blast to them all at once.
You also are not limited to only the last photo taken! You can choose any photo to blast out with a single tap. You can add optional text that becomes a status update, or tweet body to accompany the picture.
The Last Shot saves a TON of time for a simple task: Uploading the last shot to all your sites. It is free for a limited time to celebrate the launch. Go get it!