November 16th, 2017
---
Recently, we announced that Ambiance for iOS was discontinued as it would no longer run on iOS 11. It had a great run, reaching the #2 overall paid app spot on the App Store, and was even featured in a Steve Jobs keynote presentation.
We know that over the past 9 years, many of the Ambiance customers world-wide have come to rely upon our Ambiance Exclusive Sounds. These sounds are more than just audio files, they are part of some customer's daily work flows. From the most common scenarios of using a specific sound to sleep every night or using a sound to help study or focus, to more extreme cases such as using a specific sound to drown out the ringing that Tinnitus sufferers hear every day, the loss of access to these sounds has affected many people around the globe.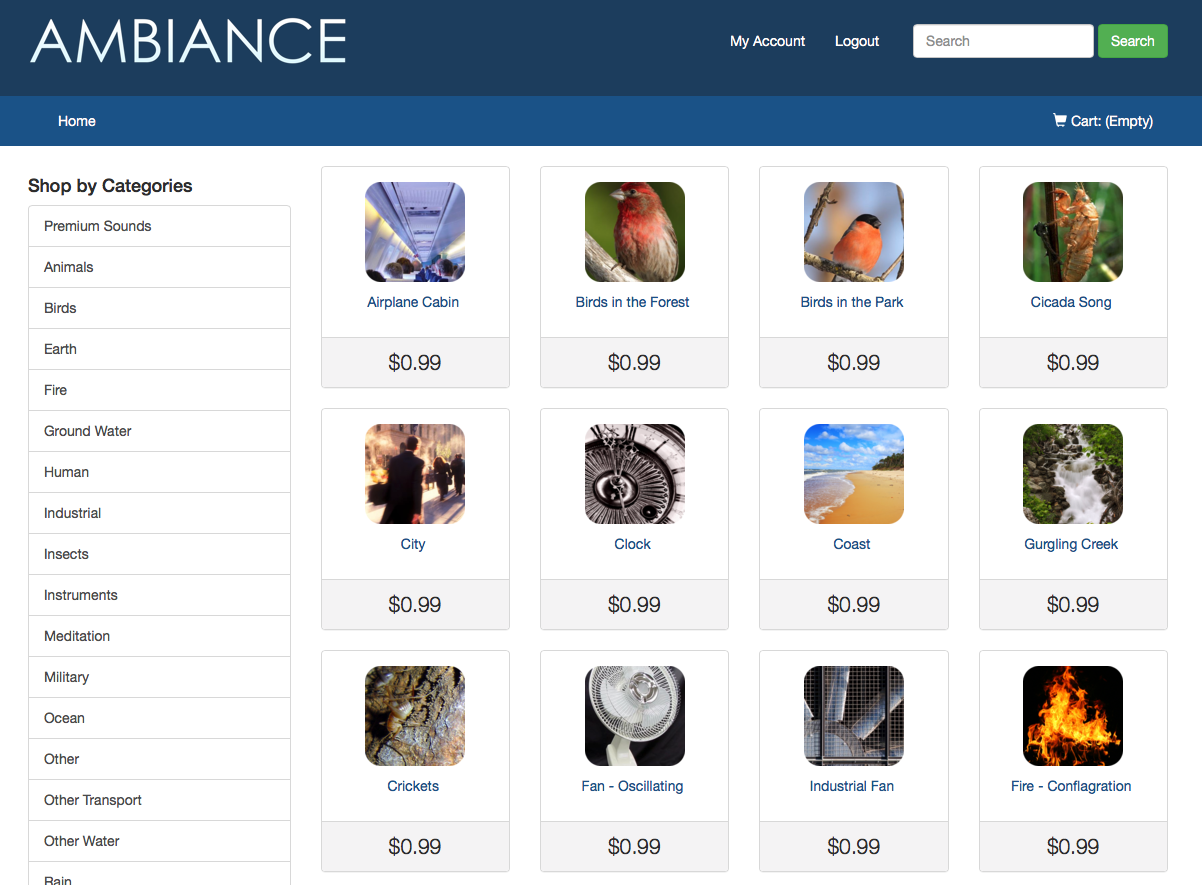 With these customers in mind, we have created the Ambiance Sound Store where you can download any of the 2500+ Ambiance Exclusive Sounds that the apps allow access to. These sounds are the exact same ones as the ones used in the app, with the exact same seamless looping enhancements and audio engineering quality you have come to expect from an Ambiance sound. Each sound is available as a stand-alone mp3 file that you can use in almost any modern mp3 player to loop seamlessly on repeat.
Browse or search the Ambiance Sound Store today to get your favorite Ambiance Exclusive Sounds!
---
Matt Coneybeare
Founder and CEO, Urban Apps